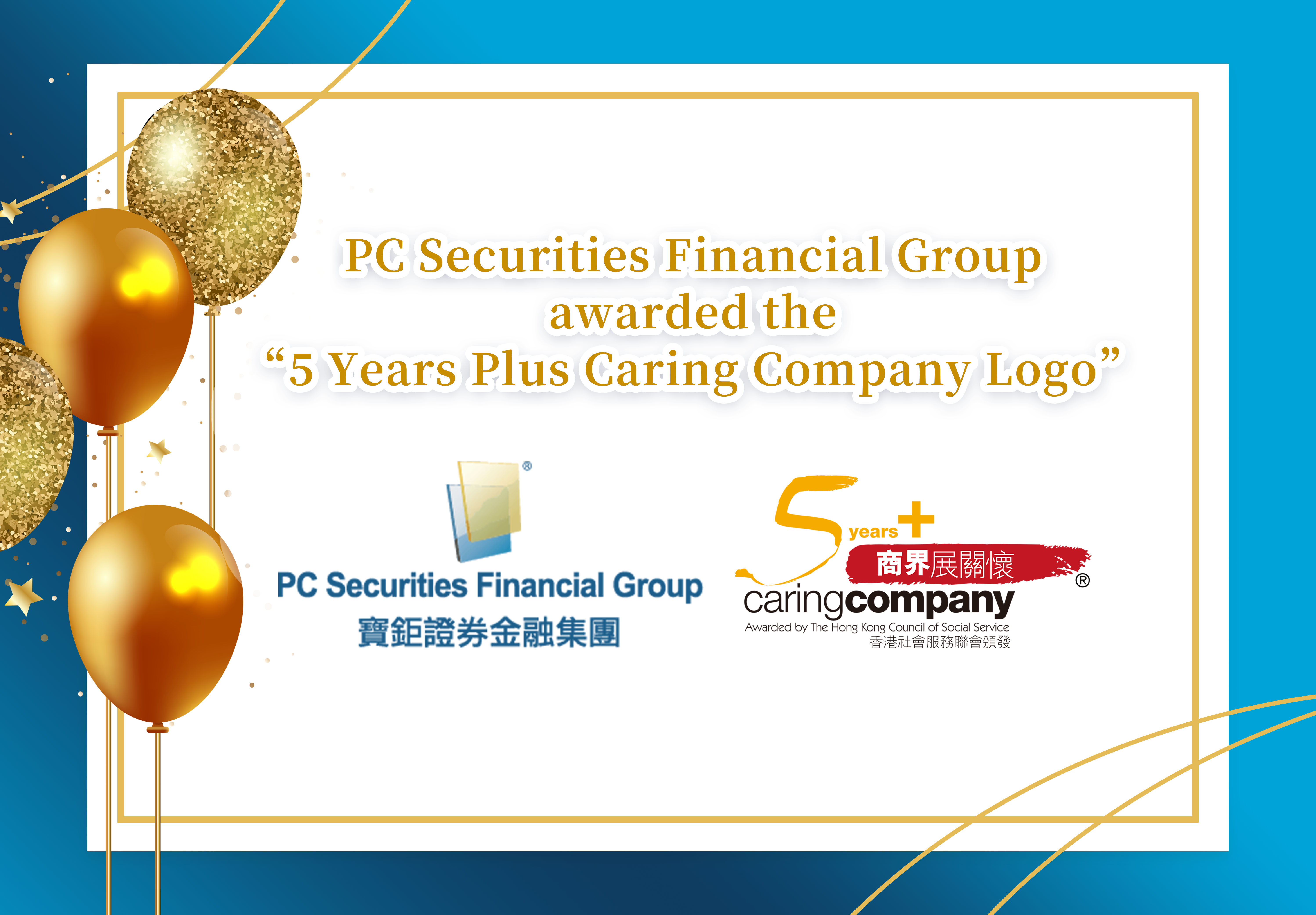 PC Securities Financial Group is delighted to be awarded the 5 Years Plus Caring Company Logo, in recognition of our continued commitment to corporate social responsibility, and caring for the community, employees and environment for more than 5 years.
In recent years,PCSFG has actively participated in many public services and charity activities, like supporting activities from Hong Kong New Life Psychiatric Rehabilitation Association and sponsoring schools in rural area in Taiwan, helping children to achieve a better learning and development.
"We are delighted to receive this award again. We would continue serving the community by spreading love to vulnerable groups, our staff, and cultivating strength for society development.", by Jacky Chang, the Chairman of PCSFG.
Since its establishment in 2001, PCSFG has been around for over 20 years. In the rapidly changing financial industry, PCSFG is committed to provide high-quality financial services to high net worth customers. Our products range from wealth planning, investment, protection and inheritance products. In coming future, PCSFG promises to provide customer-centric services, to fulfil corporate social responsibility and to implement core business philosophy by spreading care to the society.
About PC Securities Financial Group:
PC Securities Financial Group is founded in 2001 and has presence in Hong Kong, Singapore and Taiwan. We strive to provide our customers with professional, reliable and diversified financial products and services, including asset management, wealth management, securities, insurance, off-shore family trust, global properties, immigration and business consulting, etc. operating under relevant regulatory authorities.
PCSFG's members include:
PC Financial (SG) Pte. Ltd.

PC iFAST Holding (SG) Pte. Ltd.

PC Securities Limited

PC Asset Management Limited

Paochu Investment Advisory Limited

PC International (HK) Limited

Paochu Wealth Management Limited

Paochu Management Services Limited

Bao Yuan Finance Limited

Te Chu Management Consultants Limited