【Stress management workshop: Mindfulness】
11 Dec 2019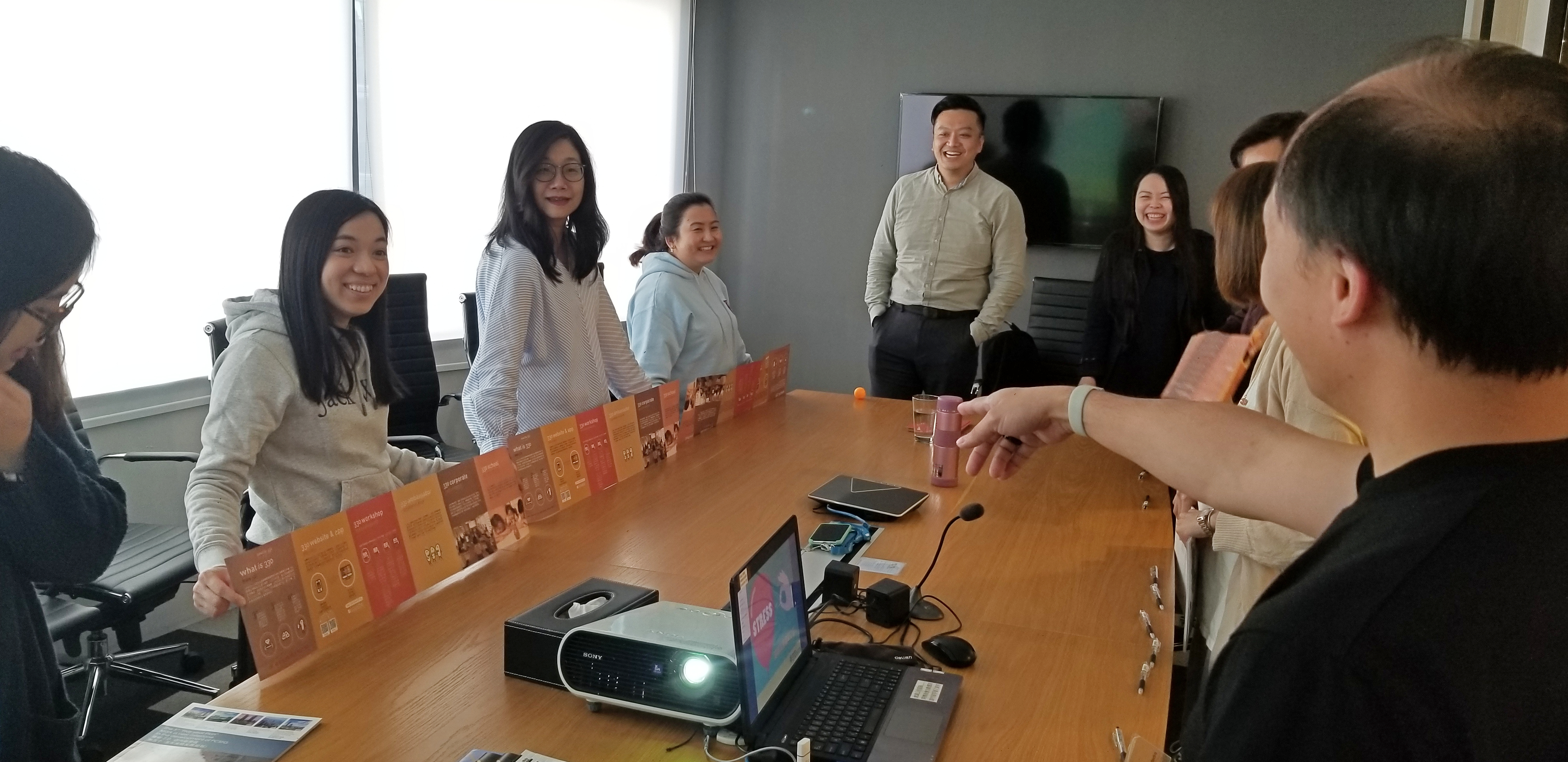 According to the result of "360 Well-being Survey", more than 90% of Hong Kong people feel stressed, and 40% comes from work. However, only around 10% of employers give sufficient support to employees. PCSFG always understands that our staff is the most valuable asset in a business, and arranged a "Stress management" workshop for staff on 29 November to learn how to face stress in a positive way.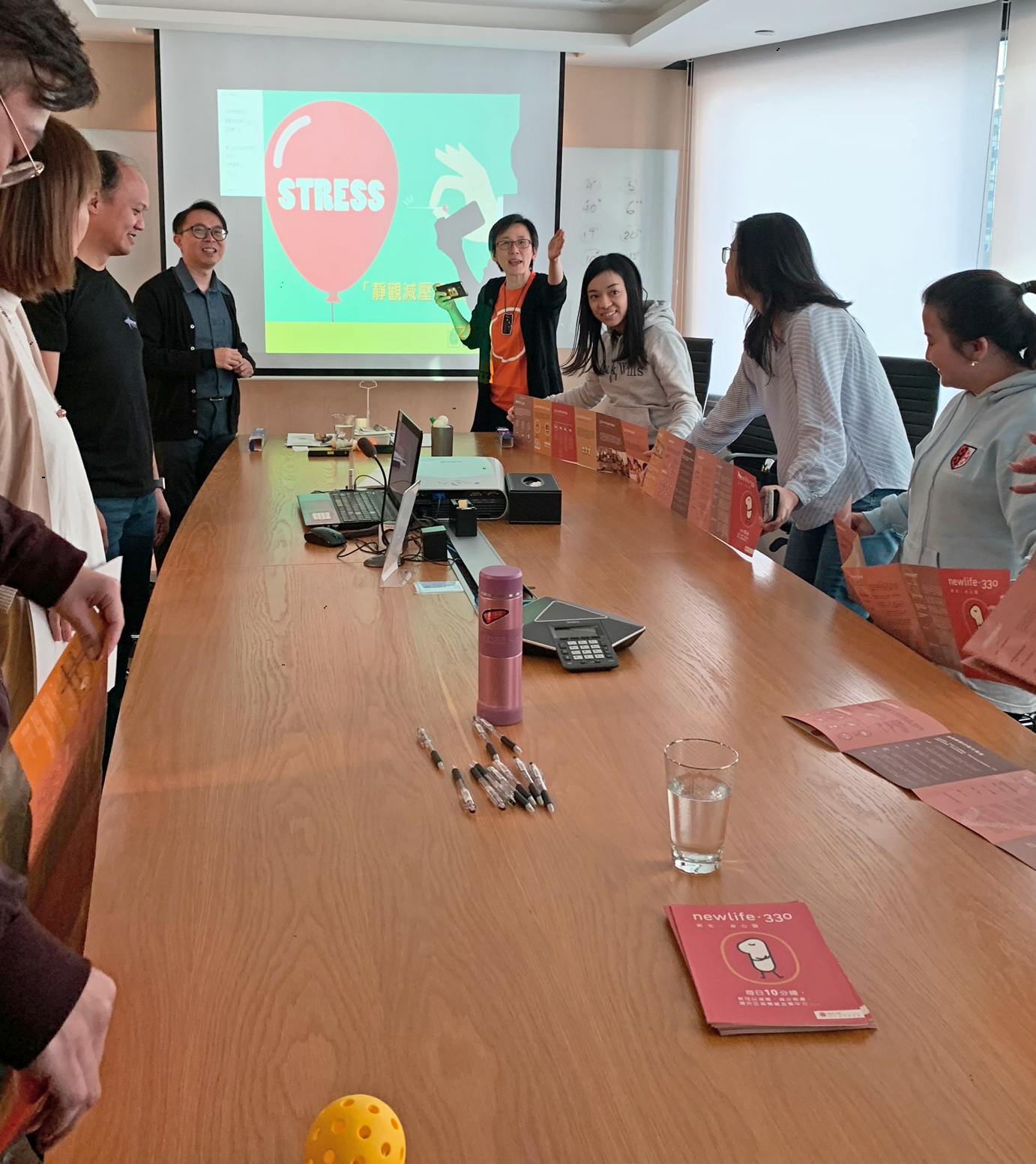 The theme of this workshop is "Mindfulness". The instructors from Newlife 330 introduced this emotional care tool to staff, which is a method that we can practice in our daily life. Face our emotions in a quiet environment through managing breathing, improving awareness, and avoiding critical thinking, thereby effectively reduce the effects of various stress and help to adjust the emotion and improve physical conditions.
Under the instructor's guidance, our staff experienced 15 minutes of "Mindfulness". After the experience, most staffs feedback that they were truly relaxed in a quiet and without thinking environment. During "Mindfulness", they could truly experience the changes of physical and mental, and find its inner calm at that moment.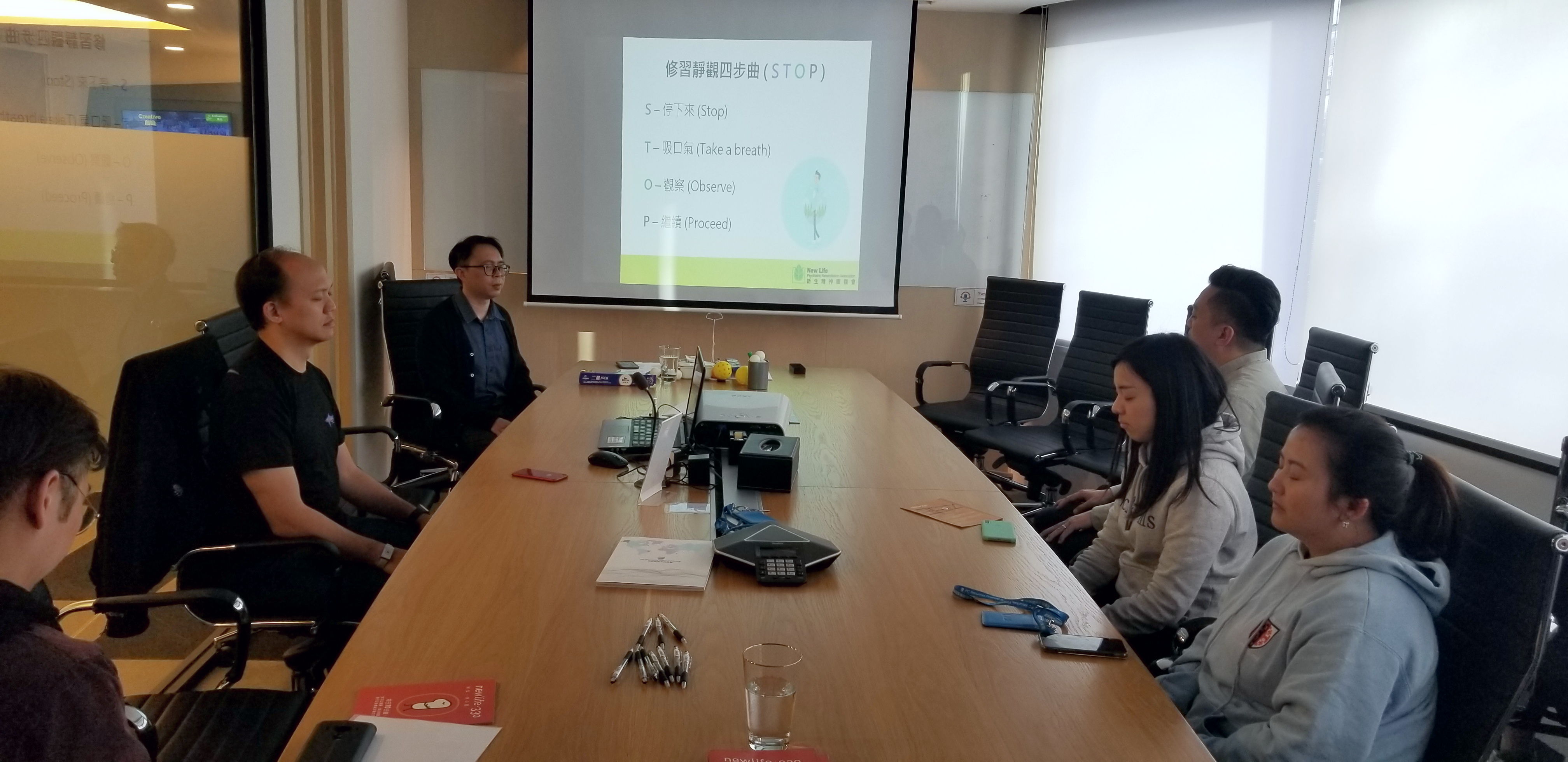 Newlife 330 emphasises the importance of physical and mental health, and strives to integrating meditation into daily life that people can use the simplest method to achieve a mental and physical health.
PCSFG always attaches importance to staffs' physical and mental health, as well as work-life balance. We organise various activities for staff periodically, so that staff can relax at the right time.
******************************
PCSFG is dedicated to the pursuit of quality and innovative financial services that are attuned to customers' lives through building trust-based and lasting relationships with customers and providing global reach for them. We are committed to our mission to continuously creating value for customers, at the same time maintaining a corporate culture that encourages our people to excel.
About PCSFG:
PC Securities Financial Group is founded in 2001 and has presence in Hong Kong, Singapore, Shanghai, Taiwan and Indonesia. We strive to provide our customers with professional, reliable and diversified financial products and services, including asset management, wealth management, securities, insurance, off-shore family trust, global properties, immigration and business consulting, etc. operating under relevant regulatory authorities. The Group has launched the "Heritage Account" this year to provide our high-net-worth customers with superior and innovative investment services.
PCSFG's members include:
Paochu Investment Advisory Limited
PC Asset Management Limited
PC International (HK) Limited
Paochu Wealth Management Limited
PC Securities Limited
Paochu Management Services Limited
Bao Yuan Finance Limited
PC Financial (SG) Pte. Ltd.
PC iFAST Holding (SG) Limited
Xiang Chu Management Consulting (SH) Limited
Tse Chu Management Consultants Limited
PCSFG has received numerous awards over the years. This recognition of our work is propelling us towards further excellence and professionalism. Awards received in 2018: "Hong Kong Most Outstanding Enterprise Awards 2018", "Caring Company 2018", etc.
Stay tuned with us: Facebook LinkedIn