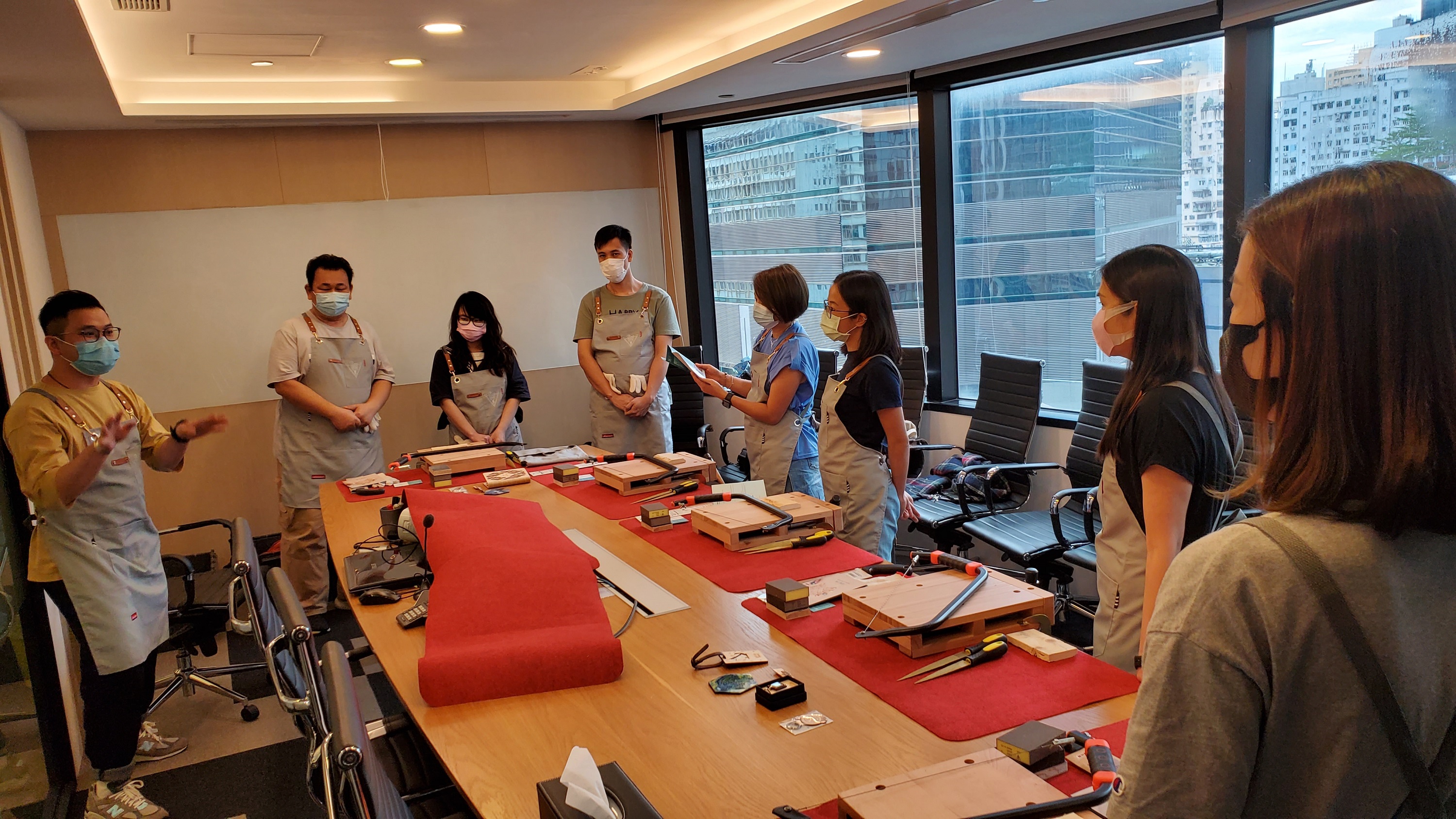 PC Securities Financial Group (hereinafter referred to as the "PCSFG") invited the Rehabilitation Association to visit our office and hold a woodcraft workshop for our colleagues. The objective of this workshop is to encourage the colleagues to experience fellowship bonding and communicate effectively with people in recovery through creating handicrafts together.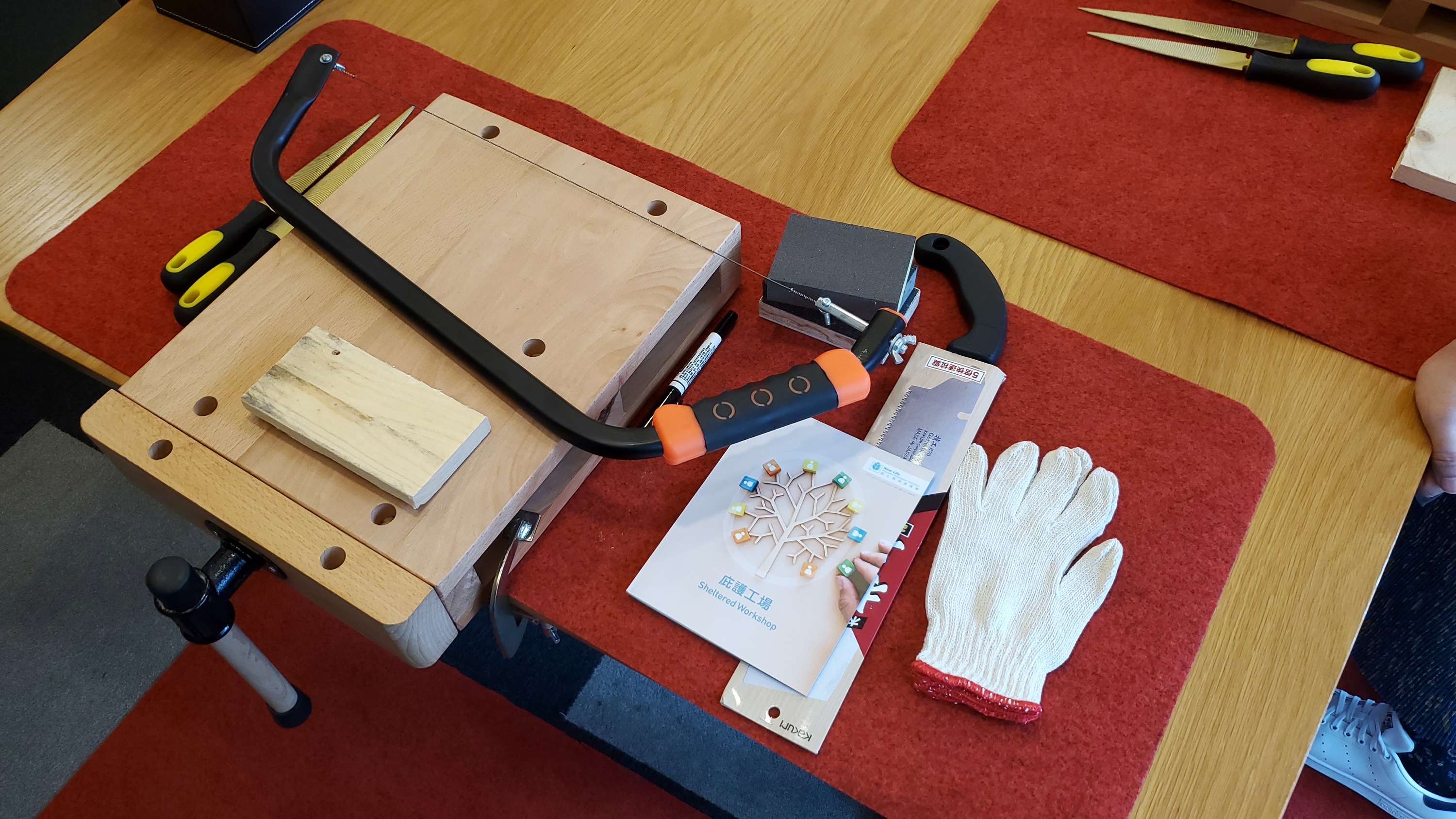 On the day of the event, our colleagues were very excited to see the conference room decorated into a woodcraft workshop. They expressed curiosity about the names and usages of different woodworking tools, and actively ask questions to the instructor.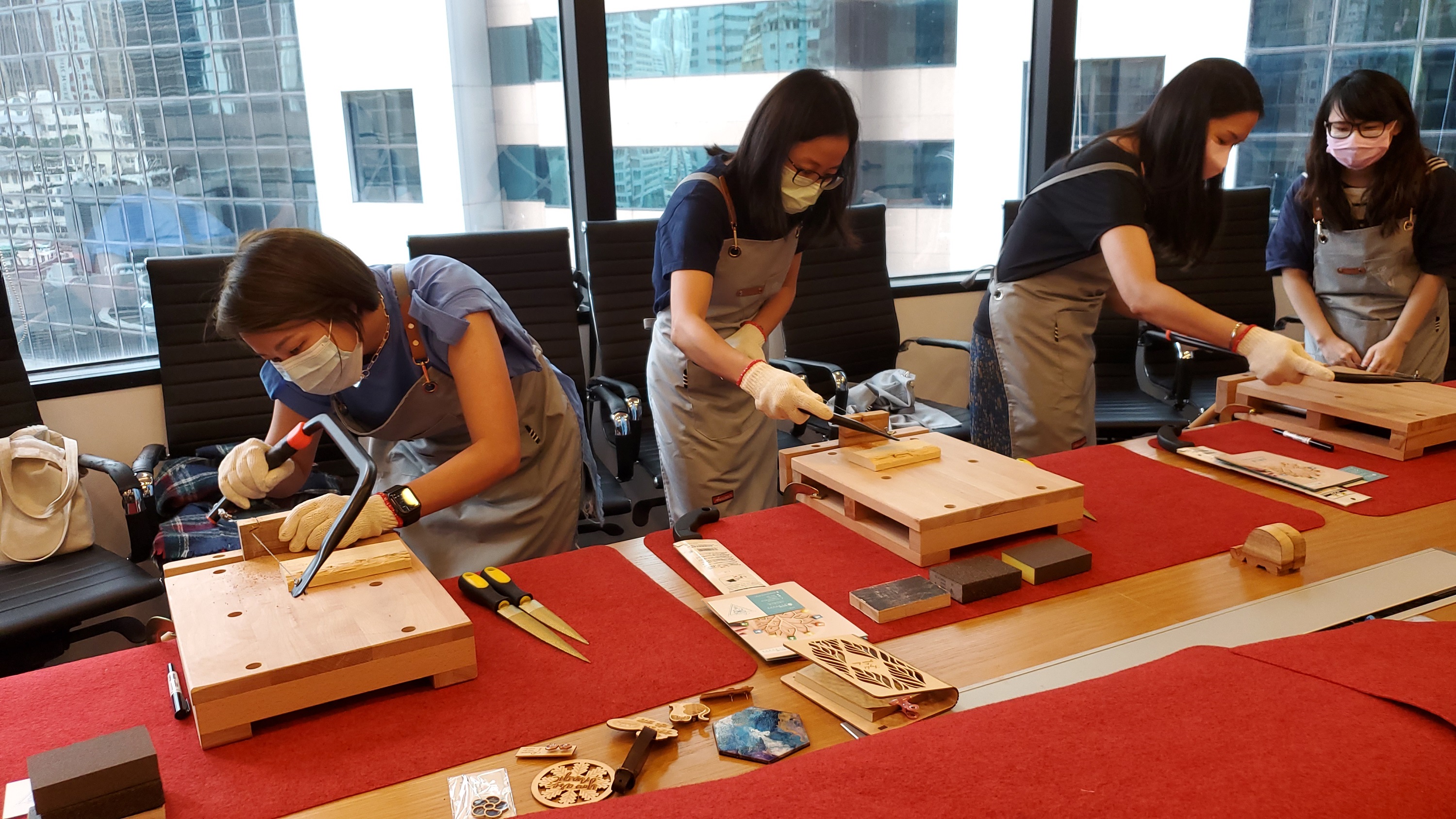 In the process of making wood mobile phone holders, our colleagues were a bit hesitant due to their inexperience in this area. The instructor and the person in recovery with the focus and attentive attitude cultivated in their work, as well as the guidance of mentors and recovery people, the finished products were released and our colleagues are satisfied with the result.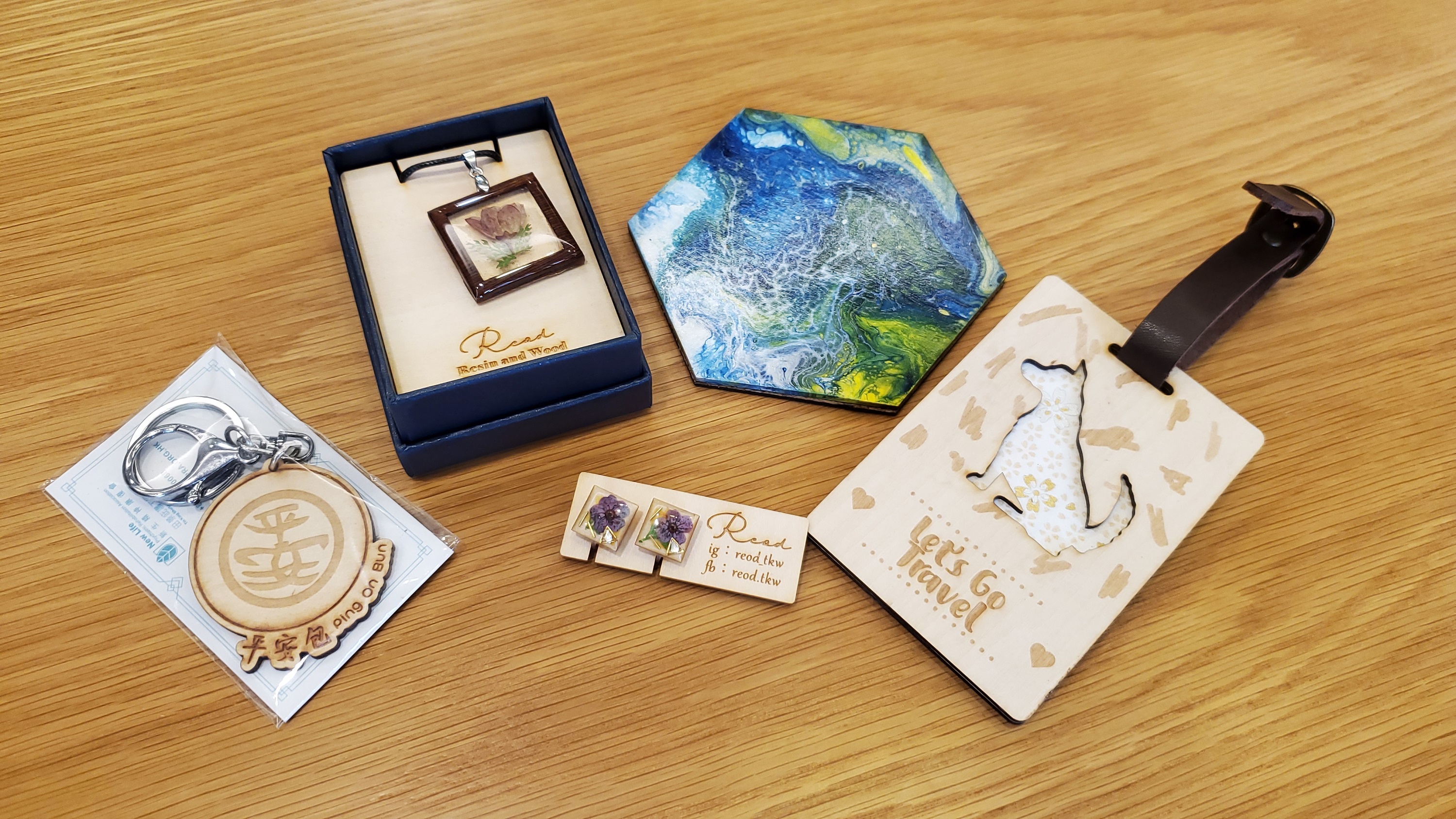 As a multinational company, PCSFG has been committed to promoting and fulfilling corporate social responsibility. Among them, PCSFG actively advocates "community bonding" and PCSFG believes that the definition of communion is to bring together people of different abilities and backgrounds, through mutual acceptance, appreciation and respect, and unity of social forces through the similarities and differences between each other together. This is very similar to the group's philosophy: we set up offices in different locations, recruit talents from all over the world, bring different talents together, appreciate each other, work together, create a better team spirit, to seek the best wealth management solutions for customers, and create the most suitable global asset allocation. PCSFG also encourages colleagues to learn more about different social conditions to keep abreast of social trends, and at the same time give back to the society, and promote the growth of the entire group and society. Through this event, colleagues can better understand the differences between different people, and by complementing both strengths and weaknesses, the differences can be transformed into unity and strength. In the future, PCSFG will continue to fulfill its corporate social responsibilities and encourage colleagues to care more about the society outside of work. It will also organize more activities to allow colleagues to continue to improve their work efficiency in a healthy and happy environment.
******************************
PCSFG is dedicated to the pursuit of quality and innovative financial services that are attuned to customers' lives through building trust-based and lasting relationships with customers and providing global reach for them. We are committed to our mission to continuously creating value for customers, at the same time maintaining a corporate culture that encourages our people to excel.
About PCSFG:
PC Securities Financial Group is founded in 2001 and has presence in Hong Kong, Singapore, Shanghai, Taiwan and Indonesia. We strive to provide our customers with professional, reliable and diversified financial products and services, including asset management, wealth management, securities, insurance, off-shore family trust, global properties, immigration and business consulting, etc. operating under relevant regulatory authorities. The Group has launched the "Heritage Account" this year to provide our high-net-worth customers with superior and innovative investment services.
PCSFG's members include:
Paochu Investment Advisory Limited
PC Asset Management Limited
PC International (HK) Limited
Paochu Wealth Management Limited
PC Securities Limited
Paochu Management Services Limited
Bao Yuan Finance Limited
PC Financial (SG) Pte. Ltd.
PC iFAST Holding (SG) Pte. Ltd.
Xiang Chu Management Consulting (SH) Limited
Tse Chu Management Consultants Limited
PCSFG has received numerous awards over the years. This recognition of our work is propelling us towards further excellence and professionalism. Awards received in 2018: "Hong Kong Most Outstanding Enterprise Awards 2018", "Caring Company 2018", etc.
Stay tuned with us: Facebook LinkedIn